Collectively, Meridian Design Group (Merisign as we like to call it) is a group of creative like-minded professionals that are dedicated to delivering beautiful and functional web-based products—Pretty simple, right? Most will attest firsthand that it's really not. We've built our reputation on delivering world-class service, while keeping our process focused and simple. We love working with local businesses in our hometown of Annapolis, MD, while always welcoming new relationships across the country. At our core we're really all about designing, programming and implementing coherent websites for today's connected culture.
We'd like to think of ourselves as problem solvers. We know every client has a different set of requirements that must be met, which motivates us to custom-tailor professional products, unique to each and every project.
Meet the team
Tony Pipta — Creative

Form and function must play hand-in-hand with one another in order to create an experience worth remembering. Whether that be a traditional print spread, a contemporary website design, or an intuitive business solution, form must perfectly compliment the intended function of the design.
"Presence is some thing you exude instantly. Or never."
Tony is a well-established 'serial entrepreneurial'. Always finding aspects of both personal and business life that can be improved and developing cohesive solutions for the connected culture we live in. He also has his Bachelor's Degree in Business and Marketing from the University of Maryland.
PJ Riordan — Developer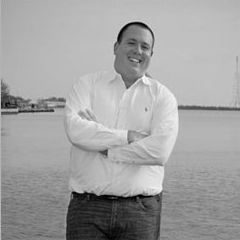 With his vast knowledge of web technologies, PJ is the technological backbone of Merisign. He strives to stay on the cutting edge in the ever-changing landscape of the Internet, and is always eager to take on new challenges.
PJ firmly believes in the motto of "working smarter, not harder," and wants to use his experience to ensure you have the best available technology working for you.
Finding the right solution for a business is a very individual process. PJ takes pride in the strong, personal relationships and never settles for anything short of perfection. PJ holds a Bachelor's Degree in Computer and Information Science from the University of Maryland.